Montauban(Montalban) is located in the south of France in Occitane region. It is the commune of Tarn et Garonne department. The town has been classified as the "City of art and history"(Ville d'art et d'histoire) since 2015. During World War II, Leonardo da Vinci's Mona Lisa was briefly hidden in a secret vault behind a wine cellar at Montauban.
(Pont Neuf de Sapiac) Sapiac New Bridge constructed on 1911-1913 that crosses the Tarn river in Montauban.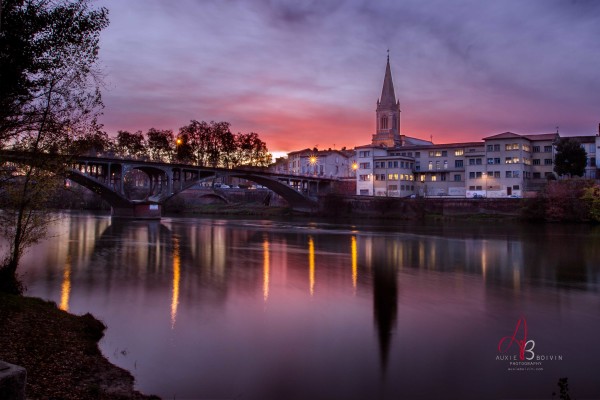 (Pont Vieux et Musee d'Ingres) The old bridge and the Ingres Museum(formally the city hall).
The 205 meters in length old bridge was made of pink brick structure which crosses the Tarn river constructed in 1304-1335 designed by the architects Étienne de Ferrières and Mathieu de Verdun. The bridge was designed to resist the violent floods of the Tarn, and indeed it successfully withstood the two terrible millennial floods of 1441 and 1930. The bridge is a straight level bridge, which is quite unusual for Medieval Europe, where lack of technological skills meant that most bridges were of the humpback type
The Ingres Museum,is located on the site of a castle of the Counts of Toulouse and once the residence of the bishops of Montauban. It belongs chiefly to the 17th century, some portions are much older notably in an underground chamber known as the Hall of the Black Prince (Salle du Prince Noir). It comprises most of the works (including his "Jesus among the Teachers of the Law") of Jean Ingres, the celebrated painter, a Montalbanais by birth, is commemorated by an elaborated monument. It is the largest museum of Ingres paintings in the world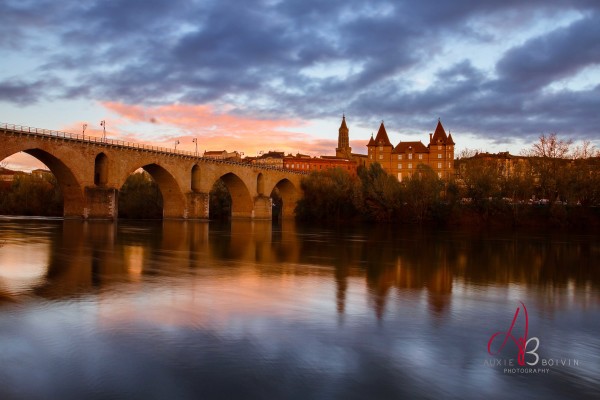 (L'eglise Saint Jean-Baptiste de Villenouvelle) Saint John de Baptiste Church located in Villenouvelle, Montauban.
It was built in 1654 and rebuilt in 1875 to make it bigger. its one of the two neogothic sites designed by Architect Gardelle.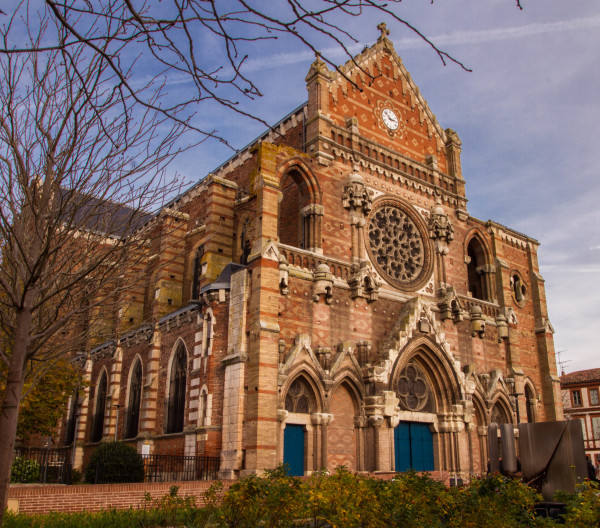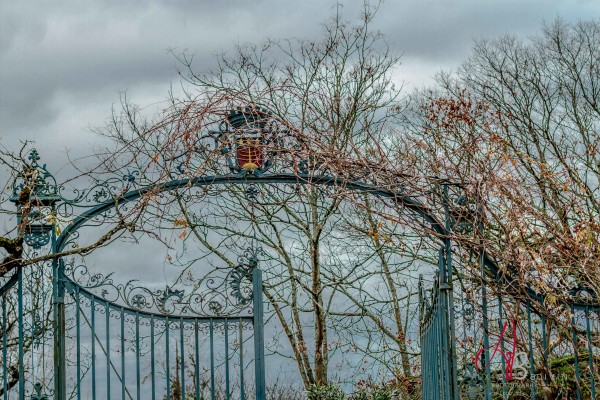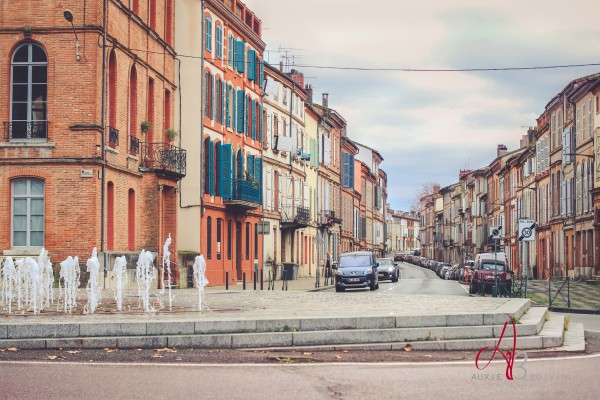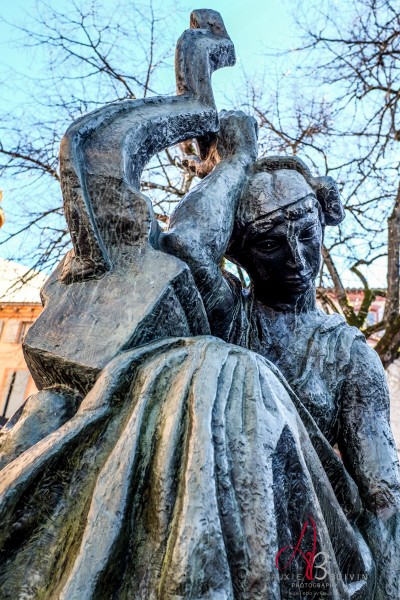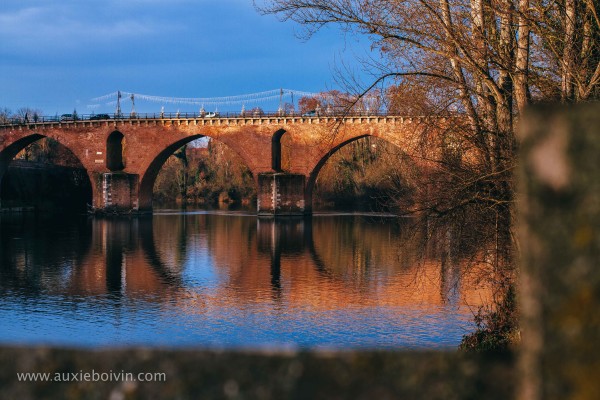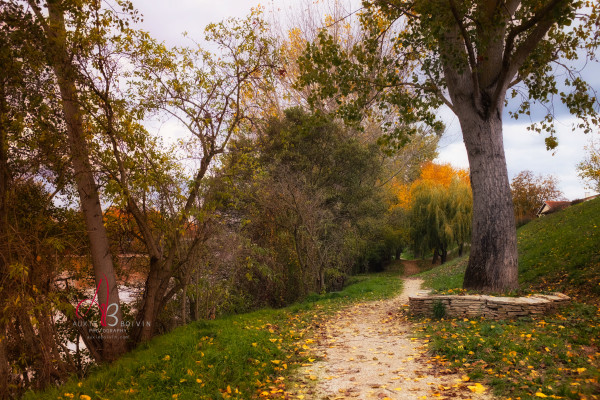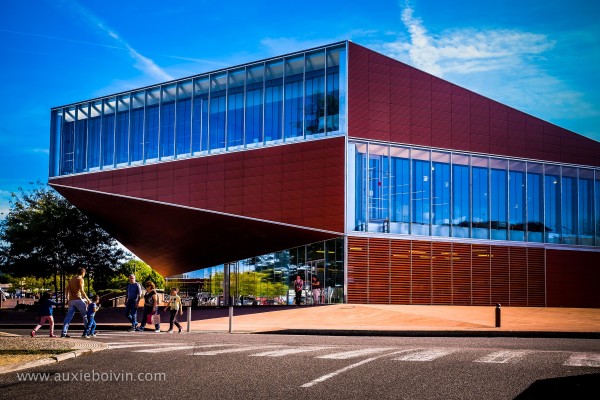 Memo Bibliothèque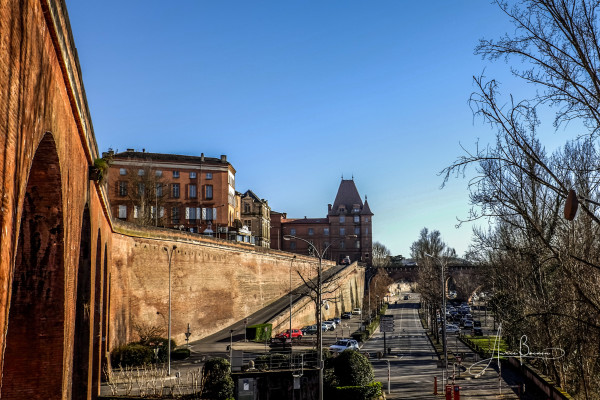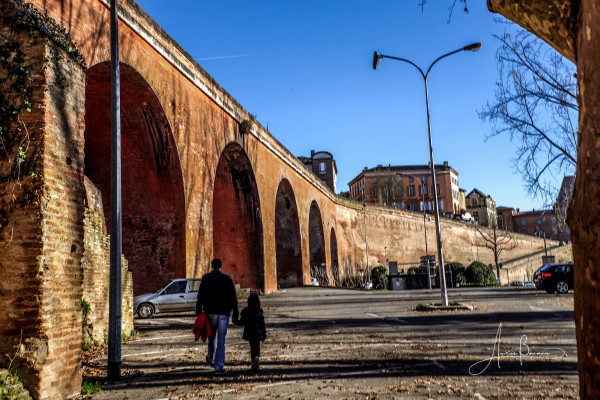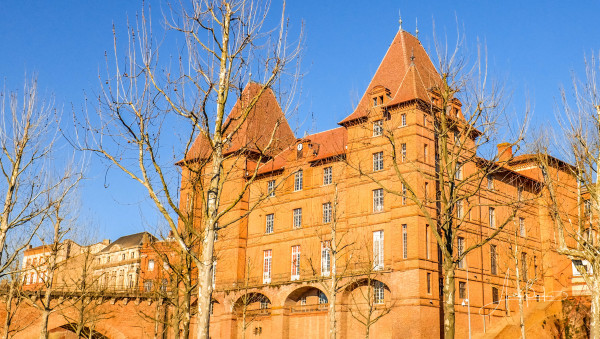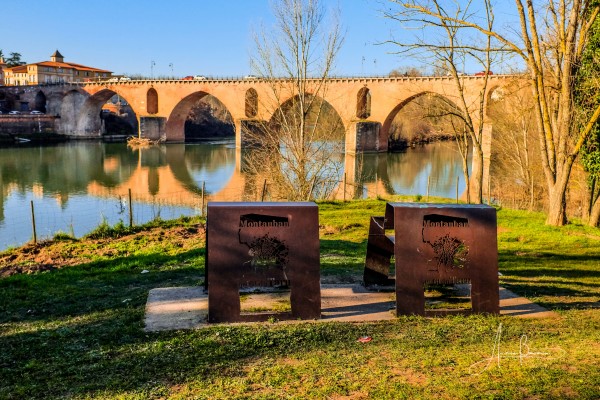 Ref.(wikipedia)