La pointe des Poulains is located on the most northerly tip of the island of  Belle Ile en Mer in Brittany, France . At low tide, one can walk to l'île des Poulains, with its lighthouse and its steep cliffs.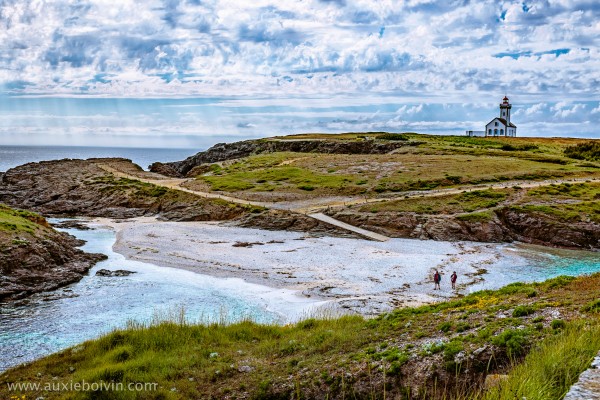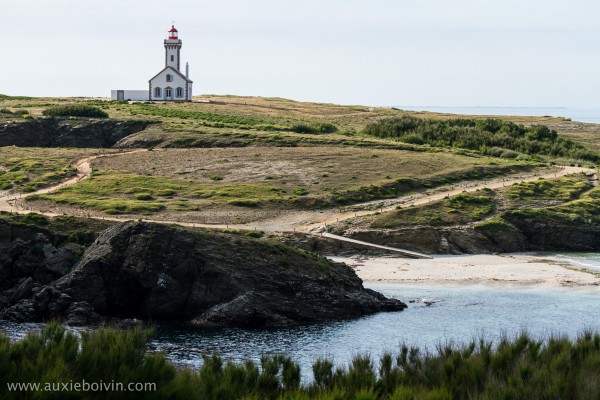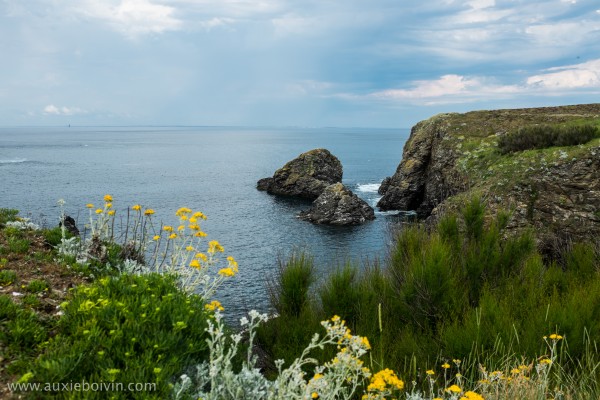 In La pointes des Poulains, a famous French actress, Sarah Bernhardt (1844-1923) owned a few houses, where she spent several months every year, with an artist colony. She built up a house to greet her friends, named La Villa des cinq parties du Monde. She once said: « J' aime venir chaque année dans cette île pittoresque, goûter tout le charme de sa beauté sauvage et grandiose. J'y puise sous son ciel vivifiant et reposant de nouvelles forces artistiques.» ("I love to come every year to this picturesque island, enjoy the all the charm of its wild and great beauty. I find here, under this invigorating and restful sky, new artistic strengths")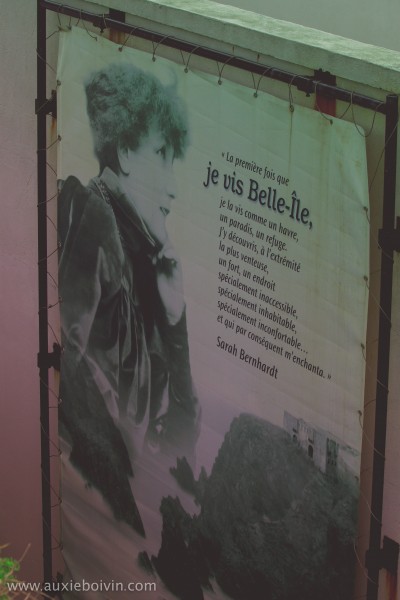 Sarah Bernhardt (October 1844 – 26 March 1923) was a French stage and early film actress. She was referred to as "the most famous actress the world has ever known", and is regarded as one of the finest actors of all time. Bernhardt made her fame on the stages of France in the 1870s, at the beginning of the Belle Epoque period, and was soon in demand in Europe and the Americas. She developed a reputation as a sublime dramatic actress and tragedienne, earning the nickname "The Divine Sarah". In her later career she starred in some of the earliest films ever produced.(https://en.wikipedia.org/wiki/Sarah_Bernhardt)
In 1894, the great actress Sarah Bernhardt after returning from an international tour, discovers the island with her friend Clairin, a painter, and acquires a former military fort at the tip of Pointe des Poulains. She will spend the last thirty summers of her life, always surrounded by family and friends, building for them the villa of the "Five Parts of the World" and the villa "Lysiane." Since April 2007, the villa is a museum and recalls the life and work of the famous actress, while the inside of the fort was redeveloped identically.